Sympathy Flowers

Let us design and delivery your Las Vegas Sympathy Flowers.
Need to send your sympathies out of town. Give us a call and we can handle all the details for you. With access to Flowers Shops across the country, we will coordinate a customized food baskets of nuts, fruits and cheese to be delivered to the families home for you.
Call us, we will create a beautiful sentiment for you.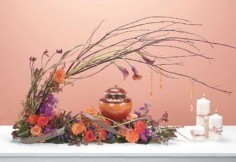 Cremation and Memorial Flowers
Flowers serve as an inspiration and a tribute to friends and loved ones during trying times. Cremation urn and memorial flowers can act as a personal expression of love or as a warm send-off. In Las Vegas when you work with AN OCTOPUS'S GARDEN, our team of floral designers and plantlovers endeavor to create the essence and memory of your loved ones with a beautiful floral expression of their lives. Our selection of floral inspirations covers a wide variety of personalities and tastes. Looking for something different, or want to add a personal touch, give us a call 702-870-2530 and we will handle all the details.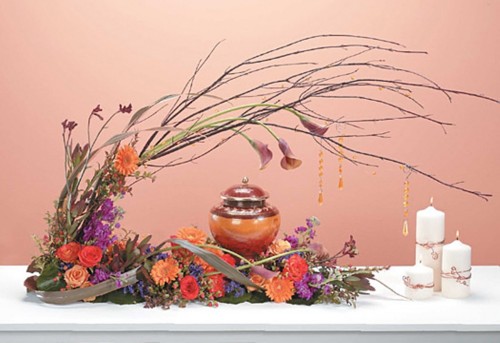 Let the Christian Business, An Octopus's Garden design and create a beautiful sympathy flower arrangement for you. From you family members unable to attend the memorial service or funeral in Las Vegas, the florists at An Octopus's Garden will handle all the details of your floral wishes with the upmost respect and decorum.
We work with all Las Vegas Funeral homes for prompt delivery prior to viewings and services.